Full Tail Wheel type conversions with ground school included, now on the 2 seat (tandem) Super Cub PA18, to comply with CAA regulations for differences training.
Landing and departing at temporary airstrips and farm strips requiring accurate approach techniques and short field skills. Briefings on survey and preparation of sites.

Tail wheel training is also available for glider tug pilots who are going on to tug pilot training.
Training rate

£230.00 per hour
PA18 Super Cub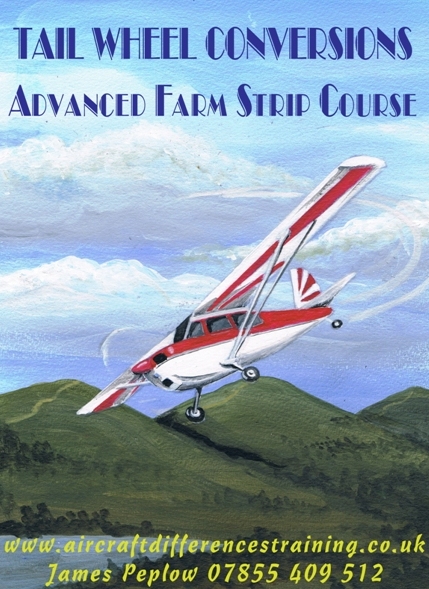 Tail wheel conversion course, differences training.

Full ground school is provided.

This is a comprehensive course aiming to give you the skills and confidence to enjoy tail dragger flying.

The course is flexible to suit your needs, there is no stipulated hours requirement, just enough training to meet the standard, usually between 3 and 5 hours depending on experience.

The full tail wheel conversion syllabus includes:
1, Cockpit brief/emergency procedures
2, Weight and balance
3, Taxiing
4, Familiarization flight and general handling
5, Take off (normal and cross wind)
6, Landing (normal and cross wind) Three point landings and wheel landings.
7, 'Go-arounds',
8, Glide approaches/emergencies EFTO
9, Consolidation. Solo flight (not mandatory)

The full syllabus can be found in Cap 804 Part I Section 4 Part H, Subpart 1 Page 10

Helpful notes can be found here FAA Tail wheel conversion notes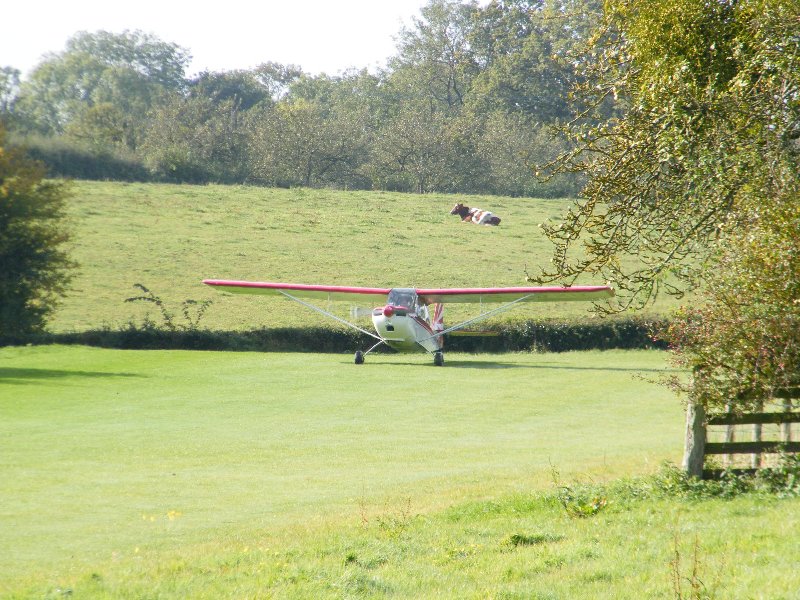 Advanced Farm Strips Course in the welsh borders.
Training can be done over three days or to suit your requirements - (approximately 8 flying hours) at £230 per hour.
Ground briefings and landing fees included.

I am based in Herefordshire with a few local air strips near by that are available for use.
We will fly over spectacular countryside and really improve your flying skills by experiencing different farm strips,
including one in the welsh mountains.
This is great 'stick and rudder' flying, with the many challenges of short field landings, un-level strips and un-even ground.
A holiday cottage is also available so why not bring along your partner or the whole family for a break away from the routine.
Note that tail wheel training could be done at your local airfield if required, just call to discuss the options on 07855409512.